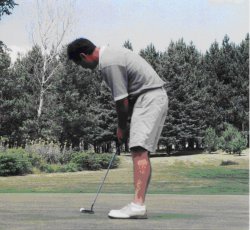 Begun in 1990 over a lunch discussion at a local golf course, The County Open Weekend has evolved into the largest annual fundraising event for the Health Services Foundation.  A two-day golf tournament and Gala Dinner make for a wonderful weekend.
Through the dedicated efforts of volunteers, The County Open Weekend sees over 250 individuals and over 100 sponsors from around the country participate and make the event a great success.  This support makes the County Open a win-win situation for both the community and the Foundation.
You can make a difference by joining in the fun.  By actively participating in The County Open Golf Tournament or Dinner Raffle or providing a sponsorship, you support the Health Services Foundation in helping to build healthier/happier communities in Southern Aroostook, Northern Penobscot and Northern Washington Maine Counties.
JOIN us in support of "Excellence in Healthcare, It is the best investment you will ever make!  Sign up for the County Open Today!
For additional information on the County Open please contact the Foundation at 521-2147 or 521-2503 or visit www.countyopen.com.